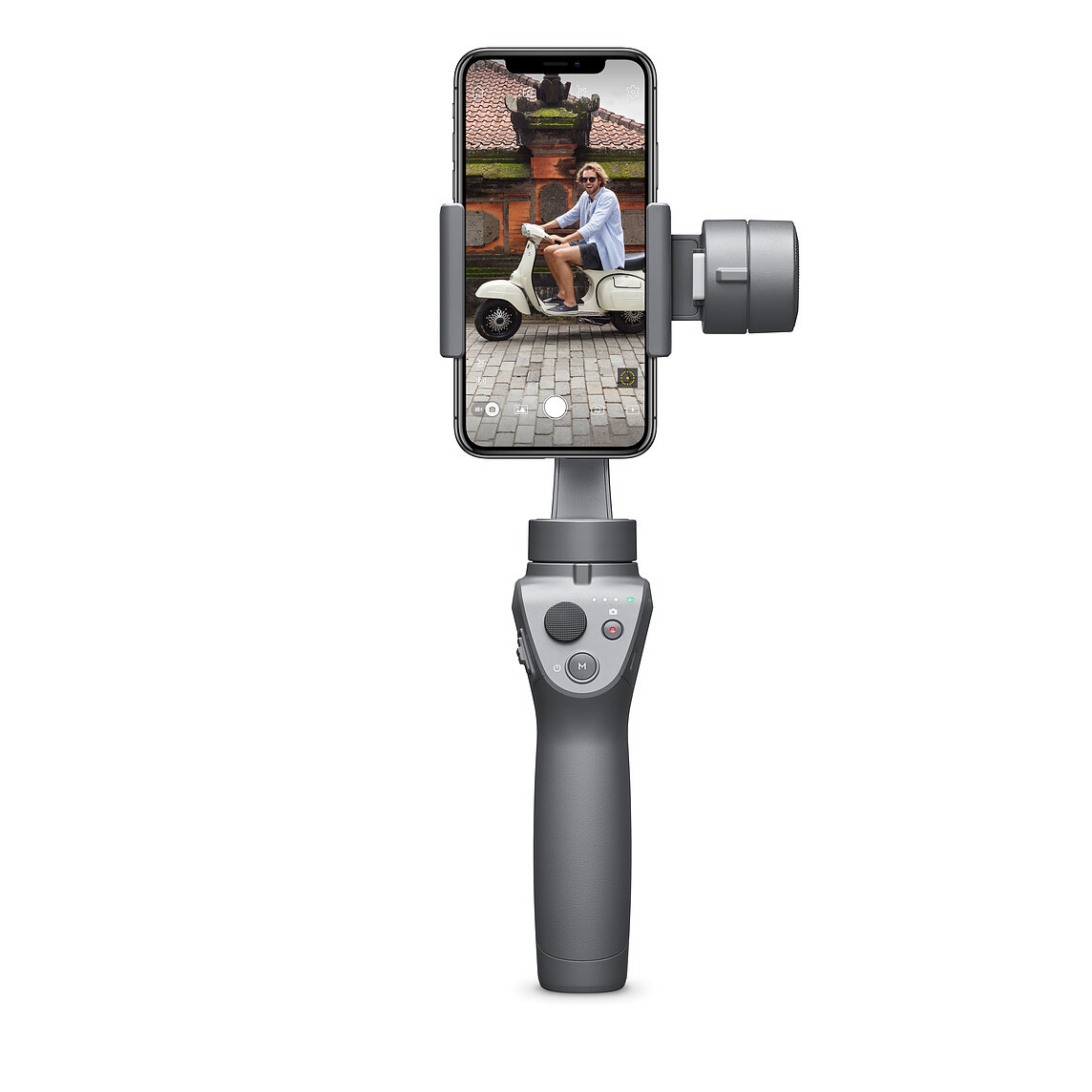 DJI Osmo Mobile 2
GOT ONE TO SELL?
Have an old camera you don't need anymore? Sell your camera today and get top market value.
——————————————————————————————————
DJI Osmo Mobile 2
Condition: Excellent
What's included
DJI Osmo Mobile 2 Smartphone Gimbal

Charging Cable

Product Highlights
Capture Stabilised Handheld Footage

Supports up to 3.3" Wide Smartphones

Syncs up with Multi-Mode DJI GO App

15 Hour Run-Time
DJI Osmo Mobile 2 Overview
The DJI Osmo Mobile 2 carries over most of the features from the original version and offers several key improvements. It's a bit lighter. The motion ranges are expanded. And run-time is tripled to approximately 15 hours!
Mount any smartphone up to 3.3" wide and capture smooth footage in handheld operation. The Osmo Mobile 2 syncs up with an included DJI GO app to provide you with a comprehensive workflow consisting of multiple shooting modes and functions, including Portrait, Underslung, Flashlight, Time-Lapse, and Panorama.
Key Features
Supports up to 3.3" wide smartphones

Controllable Range: ±160° pan / ±155° tilt (horizontally mounted)

Mechanical Range: ±170° pan / -90 to 70° roll / ±170° tilt

Controllable Speed: 120°/s max

Battery: Up to 15-hour run-time / 18Wh capacity, 2600mAh

1/4"-20 tripod mount
DJI Go App
ActiveTrack technology built into the app allows the Osmo Mobile 2 to automatically keep your phone facing you as you move

Modes/Functions: Standard, Portrait, Underslung, Flashlight, Time-Lapse (on the move), Panorama

Live stream moments using YouTube Live

Take one-second long exposures to produce light trails, star trails, and dramatically blurred cars without a tripod